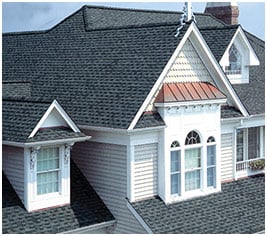 A roof creates shade, shelter, and warmth, it takes care of you. That it is important to take care of your roof.  You deserve to have roofing that is not only affordable, but that can last you a long time. MVP Builders will have our professional roofing contractor come to your home and inspect your roof, take the appropriate measurements, and give you suggestions on the type of roofing you would like to have done. Some homeowners will tell you tile roof is better than slate roof, while others will tell you that clay shingles are the best. Whichever type of roofing you prefer, our roofing contractor will outline an roofing project that will work best with your budget. Don't rely on unqualified roofing contractors to get the job done, you need roofing contractors who will advise you on what type of roofing you would need done.
Ignoring the warning signs of a roofing repair leads to disastrous consequences. Sometimes you don't know you need a new roof until it's too late. Leaking roofs, rooting wood, and loose tiles can turn into a homeowner's nightmare. Our roofing contractors will make recommendations about your roofing priorities. MVP Builders's roofing contractors are skilled and licensed to work on all types of roofs. We can get your roof patched or completely repaired in record time.
Our roofing contractors will tell you that performing proper preventative maintenance is the key to keeping your roof sturdy and leak-free.  We can inspect your current roof and find any weak areas BEFORE the rainy season hits. Having a faulty roof  causes leaks and water damage in the home, it leads to loss of insulation, affecting your energy bill. Weak areas and holes are a perfect entry point for insects and vermin. MVP Builders recommend having  your roof inspected twice a year; once in the spring and once in the fall. Any small crack or minor blistering on your roof should be inspected, these can lead to ceiling damage. Often times leaks, cracks and blistering on your roof can be present with no obvious evidence that they are there. The technicians at MVP Builders's roofing contractors know the early signs of damage and can remedy them often before they get to the point of needing an entirely new roof.
Southern California weather is deal for roofing contractors install clay tiles and shingle roofs, while in more intemperate climates roofs are made of slate or metal. Whatever your roofing need may be, it is always good to know the cost of the installation as well as the durability of each material used. MVP Builders's roofing contractors can install different roofing styles.  We work with your home's requirements, your overall look, and your budget!
MVP Builders in your #1 roofing go-to company!