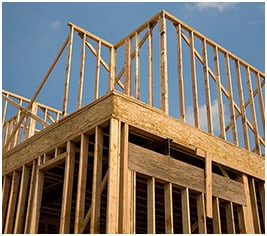 As times change, so do you and your family. New births, new family and new jobs can bring with them all new needs and requirements that your current home may not be able to accommodate. Adding a new room to your existing home is a great way to meet those needs.
MVP Builders can add space to current rooms like the kitchen or master bedroom or create an entirely new room from scratch. Put in that home office that you have always wanted. Imagine working from home in your own state of the art work space! Give your kids an arts and crafts room they can call their own, or just make a space to relax with a good book and peace and quiet. You reveal your dream; we'll make it come true.
Our designers will meet with you and get an idea of what you need.  We will then review the entire process:
•    The initial design – sketches, ideas and direction you want to go.
•    The scope of the work  – how long it will take, what we need from you and a schedule
•    The build – design requirements, permits needed and all the incidentals
We know what you need to make your project come to life.   It is just that simple.  We don't start the work until you approve the plans and have a full understanding of what will be done. Your satisfaction is our first priority.