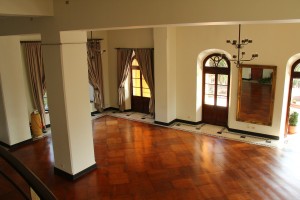 The type of flooring that you choose for your home should be able to withstand dirt and high traffic, and be long-lasting. Your home flooring eventually wears down and when it does, it affects the insulation in the home. This means that your home will retain more heat during the summer and will be very cold in the winter without proper replacement or installation. Our flooring contractors will ensure that proper insulation is used when replacing your floors because our contractors are some of the best in their field. MVP Builders's flooring contractor will inspect and measure your flooring in order to determine which flooring is right for you. With MVP Builders, you will have many flooring options to choose from.
MVP Builders has built a reputation for providing excellent costumer service with competitive rates. We guarantee it! We will work closely with you to ensure that you will be part of the flooring project every step of the way. Our flooring contractors will work with your budget and time frame. Our experienced flooring contractors will use quality materials and excellent know-how to get the job done.
Some materials our flooring contractors have used on previous projects include:
Hardwood flooring
Laminate wood flooring
Bamboo flooring
Vinyl flooring
Stone flooring
Tile flooring
Ceramic flooring
Cork flooring
Carpet flooring
Hardwood flooring is always a classic choice and can increase the value of your home. It is easy to clean and can influence the acoustics in the room. Cork flooring has been becoming a popular trend among millennial homeowners. It is flexible and long lasting, which makes for an ideal flooring for kitchens. Laminate wood flooring is another popular flooring option. With its stain and fade resistant qualities, laminate wood flooring is also environmentally friendly. Our flooring contractors are knowledgeable in ever aspect of flooring options to help you make the best decision for your home remodel.
MVP Builders offers the following flooring services:
Floor removal and new floor installation
Floor restorations and repairs
Floor polishing, waxing, buffing, and coating
Staining, sanding, and sealing
When you speak to one of our customer service representatives, we will send one of our flooring contractors for an estimate. Should you need financing for your flooring installation project, we will connect you with one of our financial specialists to assist you in financing your flooring project. You can depend on MVP Builders's flooring contractors to get the job done.