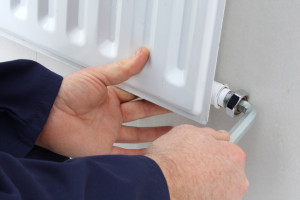 Heating, ventilating, and air conditioning are three of the most important things you will need in your home for every changing season. An HVAC system is the largest energy expense for a typical homeowner in the United States, therefore it is important to pay attention to the upkeep of your HVAC system. If you notice an increase in your utility bills then it is an indication that your HVAC system is not functioning properly. This means, that the air conditioning bill in the summer months will skyrocket because your air conditioning unit will pull more energy than it needs to in order to cool the house. The winter months can also be stressful if you are coming home to a very cold house because your heating is not working properly. Using portable space heaters will result in higher utility costs due to all the energy being used when multiple heaters are on all at once. MVP Builders will install an HVAC system that is sure to take the worry from outrageous heating and air conditioning bills.
Our HVAC contractors know that installing an HVAC system is an important decision for any energy-conscious homeowner to make. With MVP Builders, our HVAC contractors will answer any question you may have by performing a thorough home energy audit before any work is to be done, followed by an estimate and recommendations on what repairs and installations you should prioritize. Our HVAC contractors will inspect crawlspaces, ducts, fixtures, doors and windows, in order to better inform you on where you could be potentially losing treated air. We will also inspect for any leaks hidden in your air conditioning and heating system. Our HVAC contractors would recommend is changing the air filter regularly, using digital thermostats, and scheduling maintenance services. With proper maintenance, your HVAC system will last you a long time by using less energy. As a result, your home will significantly reduce its carbon footprint and will make your home energy efficient.
Not having regularly scheduled maintenance services can put your life, and those of your loved ones, in significant risk. If you don't own, or have a properly working carbon monoxide detector, MVP Builders recommend investing in a properly functioning one. Carbon monoxide is an odorless case and cannot be detected easily by the human nose. Our HVAC contractors will recommend you have a detector installed near the sleeping quarters of your home.