T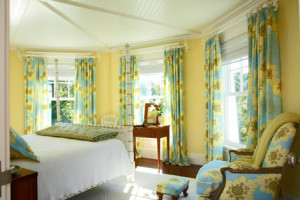 here is nothing like an instant in-home makeover like a new coat of paint on the walls. Whether you like your home to be entirely painted with one color, or would like a different color to set a tone for certain rooms, MVP Builders will help you realize your painting project. Our interior paint contractors will come to your home give you a painting project estimate that will be reasonable with your budget. We only use high-quality paints to ensure that your interior paint investment lasts you a long time.
MVP Builders's interior paint services include:
Decorative faux finishes
Wall texturing
Paint removal
Wallpapering
Cabinetry refinishing & painting
Project cleanups
By working with MVP Builders, our interior paint contractors will deliver a high-quality, eco-friendly paint job that will result in an increase in value for your home. MVP Builders ensures that our painting contractors are licensed and only deliver superb results.
MVP Builders uses the following types of paints:
Water-based paint—The most common of paints, because it is inexpensive and long-lasting.
Oil-based paint— This type of paint is most ideal for trim work, because it's the part that experience a lot of high traffic.
Latex-paint—This type of paint is mostly used on walls and ceilings.
Non-Toxic paint—This paint is the best solution for people who have sensitive allergies.
To get a high quality paint job that will help increase the value of your home, it is very important that the right tools and techniques are used. Hiring painting company contractors that have the knowledge and experience to do the job right the first time will help ensure superb results. Ask about our non-toxic paints and eco-friendly paints. By using such paints, your home will have a reduction in indoor air pollution and pollutants that cause allergies. Paints with low and no VOCs help reduce sinus and allergies, it is also cost efficient. The color paint you choose also influence how hot and cool your home can be. Be sure to choose paints that are neutral in tone if you want your home to feel spacier, dark colors will result in poor lighting and can absorb more heat. MVP Builders's painting contractors will be happy to discuss which paint colors will be the most beneficial for your home.
If you want to make a budget-friendly investment that will make a huge difference in your home then you need to call MVP Builders today!