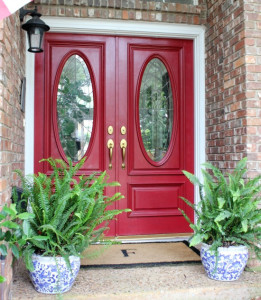 If you want to give the exterior part of your home an easy and cost-effective makeover then you should contact MVP Builders so that our windows and doors contractors can do the job for you. By updating your front door, you will be able to give your home the subtle change that you desire. Our windows and doors contractors will also install new windows that are energy efficient.
The following services MVP Builders provides are:
Window replacement
Door replacement
Interior and exterior doors
Exterior windows
Our windows and doors contractors will come to your home and take the appropriate measurements that are needed for your home improvement project. Properly installed windows and doors will significantly reduce the cost of your heating and air conditioning systems. It is a wise investment if you are looking to reduce your carbon footprint. MVP Builders only hires the most qualified windows and doors contractors to work on your home and get the job done to your complete satisfaction.
MVP Builders can help you choose the right kind of door and window that best suites your home's personal style. We have installed the following styles of doors and windows:
French doors and windows
Patio sliding doors
Panel doors
Storm doors
Skylights
Double-hung windows
Garden windows
UV filtered windows
Sliding windows
Stained glass windows
There are many options of windows and doors for you to choose from and MVP Builders will help you along the way. We will work with your budget in order to carry out a windows and doors project that best works for you. By investing in a doors and windows project, your home will be able to benefit from energy savings because you have properly sealed windows and doors. This will help retain insulation in your home and save a lot of money on utility bills.
Whether you have a simple window installation project tor a more complicated project, with MVP Builders you can be sure that our windows and doors contractors will get the job done on time and within budget. We take great pride in our commitment to excellent customer service and satisfaction. MVP Builders believes in constantly keeping you involved in every aspect of the project from start to finish. Our windows and doors contractors will be more than happy to answer any question or concern you may have about your windows and doors renovation project. There is no windows and doors project that is too big or small for MVP Builders to handle for you.