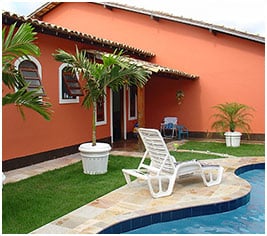 Your home exterior is the first impression your guests have of you, it can either attract people or not. Investing in a home exterior remodeling project is a great way to make a first impression with your neighbors. MVP Builders wants your home to stand out in the best way possible. We can help you come up with a unique design that blends with your style. We can help make the introduction to your guests warm and inviting.
Our exterior renovation contractors will provide you with an inspection and home estimate, then give you recommendations on what you can do in order to improve the outside appearance of your home.
We offer several exterior highlights for your home:
Patios — Whether you prefer a wooded, or paved, our exterior renovation contractors will build your a patio where you can relax in the shade, or in the sun!



Exterior Painting — Our exterior renovation contractors use long-lasting, weather resistant paint.

Stucco —Need some stucco repair? Our team of expert exterior renovation contractors will patch things up for you.

Fences — Whether you prefer wrought iron, bamboo, or old-fashioned white picket fence, our exterior renovation contractors.

Pools — Nothing can bring people together than having your own swimming pool.

Driveway —By having one of exterior renovation contractors pave your driveway, you will give your home an instant facelift.


Pavers and Stone

– Our exterior renovation contractors are trained in masonry work and create some of the most beautiful brick work.

An exterior renovation makes for the most profitable investment if you are planning on selling your home. By investing in exterior home renovations, you will be able to increase the value of your home and attracting more potential buyers. We can help get your home in tip-top shape so that you can profit on your investment by adding extra curb appeal. Not only will MVP Builders completely renovate the outside of your home, but our exterior renovation contractors will also ensure that the surrounding areas of your newly renovated home is also in immaculate shape. MVP Builders understand the importance in the big projects, as well as in the small details.

Be ahead of the curb appeal and Contact MVP Builders today! Our exterior renovation contractors will work closely with you on remodeling the exterior of your home. Our services include constant updates on exterior designs and plans, in order to complete the project as efficiently as possible.